Scherk Surface
Two historically important minimal surfaces was discovered by Heinrich Scherk in 1834. One is doubly periodic (translational symmetry in 2 directions), the other is singly periodic (translational symmetry in 1 direction). The two surfaces are conjugates of each other.
Scherk Surfaces is the third non-trivial example of minimal surfaces. (the first two were the catenoid and helicoid)
[see Catenoid]
[see Helicoid-Catenoid]
Doubly Periodic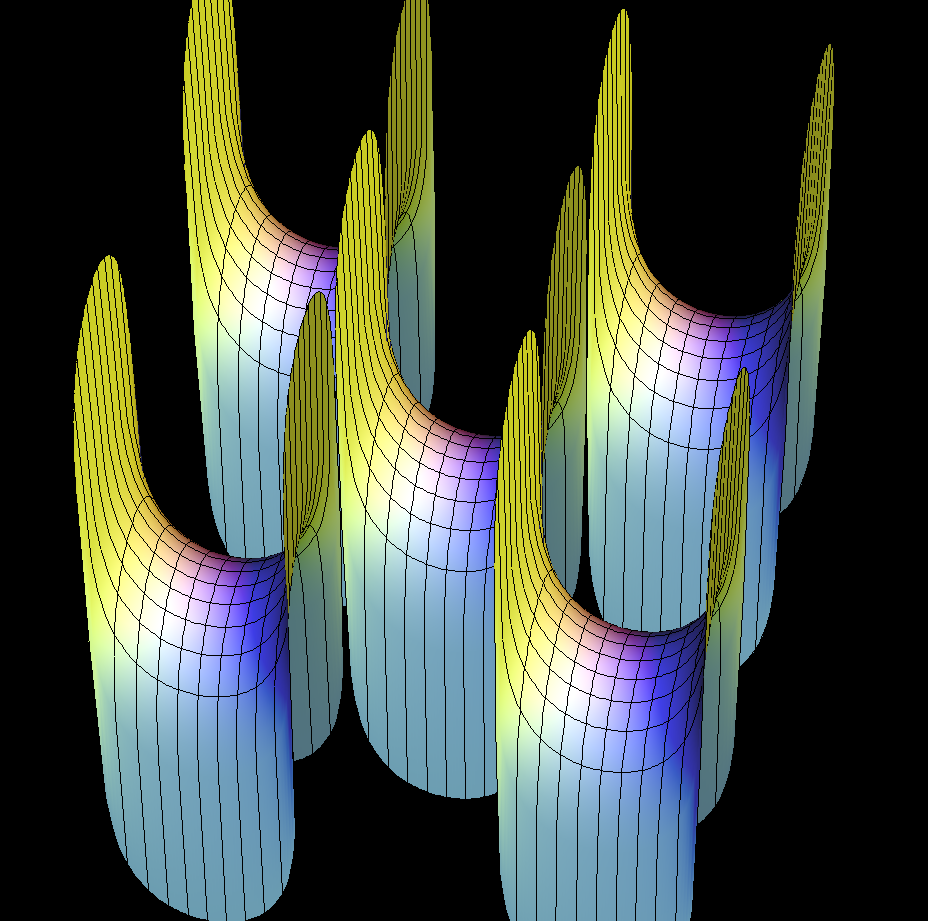 Singly Periodic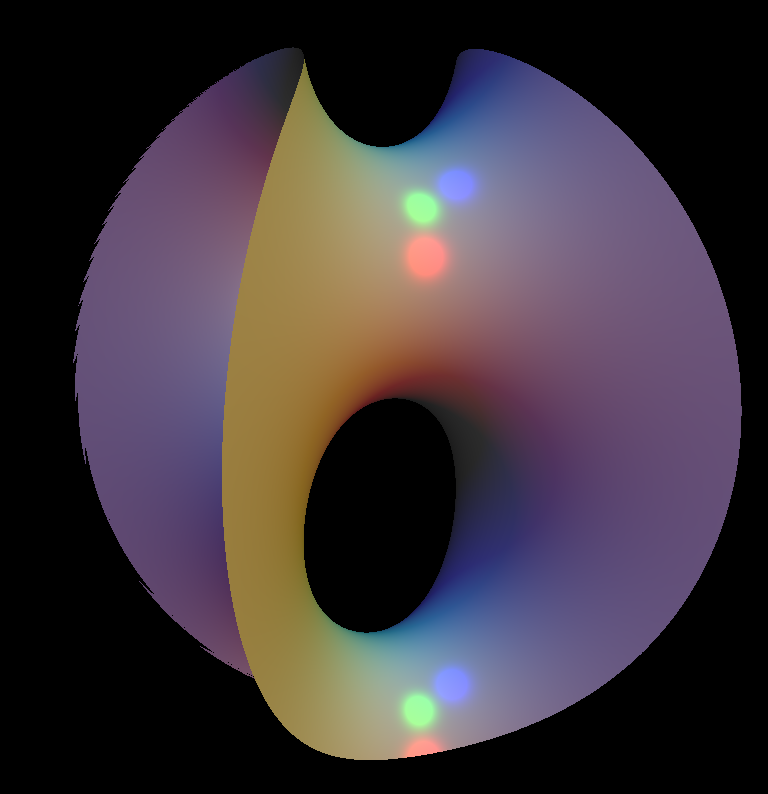 Scherk's singly periodic surface has no vertical lines, so showing with repeatition as "tower" will be artificial. Also keep in mind: These surfaces were an absolute marvel when they where discovered, but after the Weierstrass representation was discovered and people had learnt how to use it, Scherk's formulas (non-conformal graph for the doubly periodic one, implicit equation for the singly periodic one) were no longer important.
To see Scherk's singly periodic surface with translational copies, see Saddle Tower
Scherk Minimal Surface Parametric Equations
  x = u
  y = v
  z = (ln(cos(aa * v) / cos(aa * u))) / aa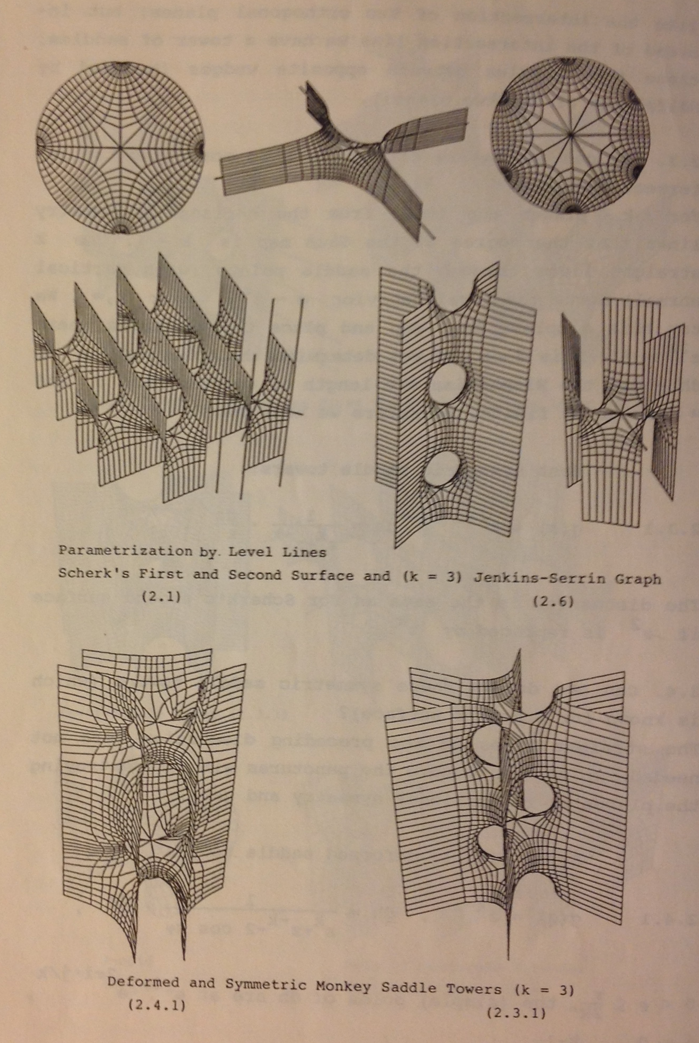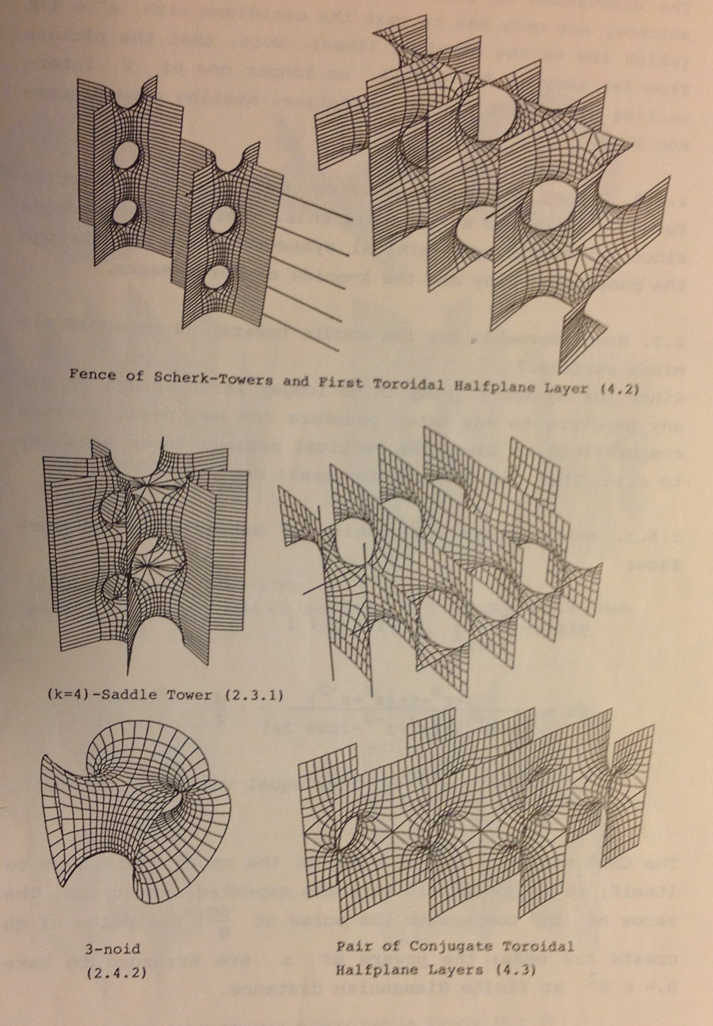 Get red/blue stereo glasses from amazon
Get red/blue stereo glasses from amazon
Get red/blue stereo glasses from amazon